This month we had the pleasure to serve at Brewery's head office, Hog Roast Princes Risborough did a site visit earlier in the season to make sure there were no surprises, working at the Brewery always gets me some great contacts and gives me the opportunity to hand out plenty of business cards. The set up was a little tight and thank goodness it wasn't raining. There was trellis work overhead and so no headroom to put up a gazebo. Hog Roast Princes Risborough liaised with the catering manager of the pub which was set up next to the head office. This was in turn adjacent to the private car park that had a large marquee. As the time progressed I found out that the event was part of a PR exercise for some of their Publicans, those that were from their managed pubs. I believe that they have about 132 in all.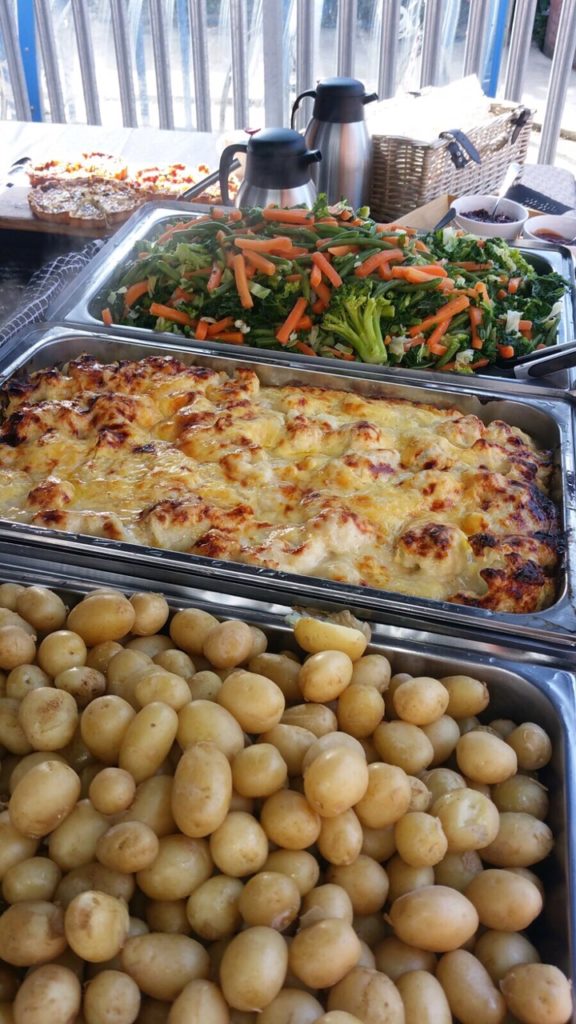 On this occasion they were serving Champagne and canapes on arrival as well as salads and desserts, all coming from the pub, The Bull on Bell street. It was all quite interesting when all was being set up. There were various suppliers promoting their wares and I was next to a Gin stall and a brewer from Marstons brewery. The rep filled me in on the history of the Shipyard Brewing company set up in conjunction with Alan Pugsley a world renowned master brewer. I was very kindly offered samples to try and take home, including an orange bitter.
They were a very appreciative crowd and all addressing me as 'Chef'. A very friendly crowd with even an offer to buy the business of Hog Roast Princes Risborough, which I kindly refused.