As the years have gone by here at Spitting Pig Buckinghamshire we have been able progress with our catering, as the machines we use to cook our meat in are at the highest standard yet giving excellent results every time. We are a registered inspected and approved caterer by our local authority. Spitting Pig have been around almost 20 years and we are still looking for new ways to improve our services to the locations that we cover to bring our clients an outstanding professional service. Being situated in the countryside we are in a great location being able to travel to most of the places that we cover within less than an hour like doing a hog roast in Chipping Norton because of this so we have a fantastic knowledge of the local areas and the history of the towns nearby. The catering team always seem to come back with some great stories from events they have been a part of. It is always great to hear fantastic feedback from our clients that we have provided catering for. We receive many enquiries on a day to day bases giving us chance to work out which menu would suit your event but most importantly your budget so we are able to offer you a great range of options for you to choose from so you can get the most out of your money and a beautiful menu for your special day.
Enquiring with us today has never been easier and we are always happy to help with any questions that you may have for us.If you are tired of the old finger buffet with cold sandwiches and sausage rolls we have a great new experience that you should try today. What ever event you may have in mind there is certainly a hog roast Chipping Norton menu to suit your budget. Hog roast catering is more popular than ever as it has been developing more and more over the last 10 years. Here at spitting pig central we aim to provide you with an excellent service no matter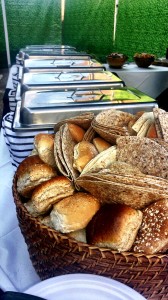 where you are situated. So if you are interested in our services give us a call or send an email today. We have a wide variety of Chipping Norton hog roast catering options and not just pig to offer our customers we have a wide selection of meats that are within our menus, that we are able to cook on our high quality stainless steel machines. Because of the versatility of the Chipping Norton hog roast machines that we use here at spitting pig central we can cook more than pig on them, we are also able to cook turkey, veal, chicken and beef as you have probably seen on our menus.
We even have a barbeque option that we have put together for those of you that are wanting a tasty snack that everyone is sure to enjoy what ever the weather may be like, with mouth watering burgers and a meaty selection of sausages, spare ribs and chicken kebabs that nobody can resist. We can be extremely versatile when it comes to our menus… after all it is your event and we are here to cater for and it is you taste buds we are here to please. A vegetarian option is always available for you to add to your menu for the non meat eaters that is.
We are always happy to advise you with your menus and if you are unsure of anything we will be happy to guide you to get the most out of your event so you can sit back and relax whilst we take care of the catering as we can be very flexible when it comes to serving times and the amount of people that you would like us to cater for. The D.I.Y option is another catering option that we provide in all of the areas we cater for too so if your budget it low we are able to send out our machines within plenty of time for your event and can even provide you with a pig to cook on our great range of machinery contact us today and we can advise you on what would be perfect for you to impress your guests with. Knowing where to source the best quality food where we are situated is a great bonus for us here at spitting pig central because this means we can bring you great local produce at a reasonable price, so you certainly will not be breaking the bank at any time with us because we know this is important to stick within your price range.