The Buckinghamshire Hog Roast Catering Company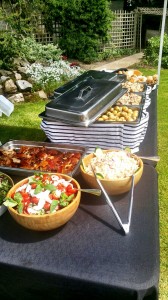 We are ideally situated in the middle of the Country, probably never more than an hour from your venue. We cover from a hog roast in Stratford on Avon to a hog roast in Henley on Thames, with a broad corridor along the M40. We of course travel as far as we are needed. We often find that one event leads to another and another.
Your Very Own Personalised Catering Experience
Hog roasting is a great tradition that has been around for many years in countries all over the world. Myself and my staff here at Spitting Pig Buckinghamshire are a highly trained professional team, we are here to bring the wonderful world of Henley on Thames hog roasting to the stratford areas as we have been giving them the incredible experience of a Buckinghamshire hog roast at events for many years. The meat whether it is Pig, Lamb or Turkey, Chicken or Beef the way it slowly cooks on our stylish modern machines is so fascinating to watch and the smell and the taste is out of this world so we love nothing more than bringing this experience to our clients events for them and there guests to enjoy. We pride ourselves on the quality and high standards of our catering services because we understand the importance of fresh local produce so you get an excellent meal. We support our local farmers and like to give you the satisfaction of a great meal at your event, whilst saying within the budget that you had in mind so your certainly not breaking the bank at any point with the catering.


Whatever event you have in mind for us to cater for; wedding, birthday party, or perhaps a corporate event etc, we have a great range of menus and catering options for you to choose from. Whether it is our Spitting Pig chef that comes to your event to cook and calve your hog roast in henley thames with our waitresses to serve, or our do it yourself option which is a great option for family get togethers or garden parties and it will be sure to impress your guests. With this option you can host your event whilst your meat is slowly cooking away for all to see so your not missing out on anything because they are easy to operate and a pleasure to use. Our machines are manufactured from stainless steel they are extremely hygienic and stylish so your event looks classy and sophisticated. Here at Hog Roast Buckinghamshire we have no minimum number or maximum number of people that we cater for, it can start from as little as you want it to, going right the way up to thousands of guests. No number of people is too high or too low for our catering team because we have machines to cater thousands. When you receive a catering quote from us, within that quote we include our staff (our chef and catering assistants to prepare and cook your meat) we will also prepare all your chosen dishes such as salads, pasta and potato dishes fresh on site using raw ingredients so your meal is at its highest standard possible. Crockery and cutlery required for your menu choice are also included in the price. So what are you waiting for? we have such a diverse set of menus why not take a look at what we have to offer? and make an enquiry with us today.
Decades Of Experience
We have a wonderful team of dedicated workers with bags of experience. They have covered many areas of the event industry. Perhaps the most important point we make to all our staff is that they must have a good time. If staff come away satisfied and with a glow of achievement, having checked at all stages, then the party will have been a success. There is a wonderful buzz when staff come back with so many stories, and invariably telling me that they needed more business cards. As time progresses and we do more diverse events I learn that Pig Roasting suits all occasions. It does not matter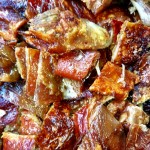 what level of society is being catered for. Guests always enjoy freshly roasted meats with freshly prepared salads or vegetables. We find that it is the sizzle which sells the product. People love the simplicity. We turn up, cook and serve hundreds or even thousands with absolutely no hassle.
The diversity is quite amazing. This year alone we have travelled to the Olympic Village catering for 2500 workers, everybody was fed and watered within a two hour window. There were various ethnic groups and religions, who all ate from various points. The health and safety checks were another experience, but a great lesson. The security checks were impressive. TV filming , well that's something different. We spent a whole day in chipping norton with an Australian celebrity chef. Also to mention we cooked some little pigs that are in a film coming out later this year. It will probably go unnoticed as they are eaten in one bite !!
[+ show][- hide]