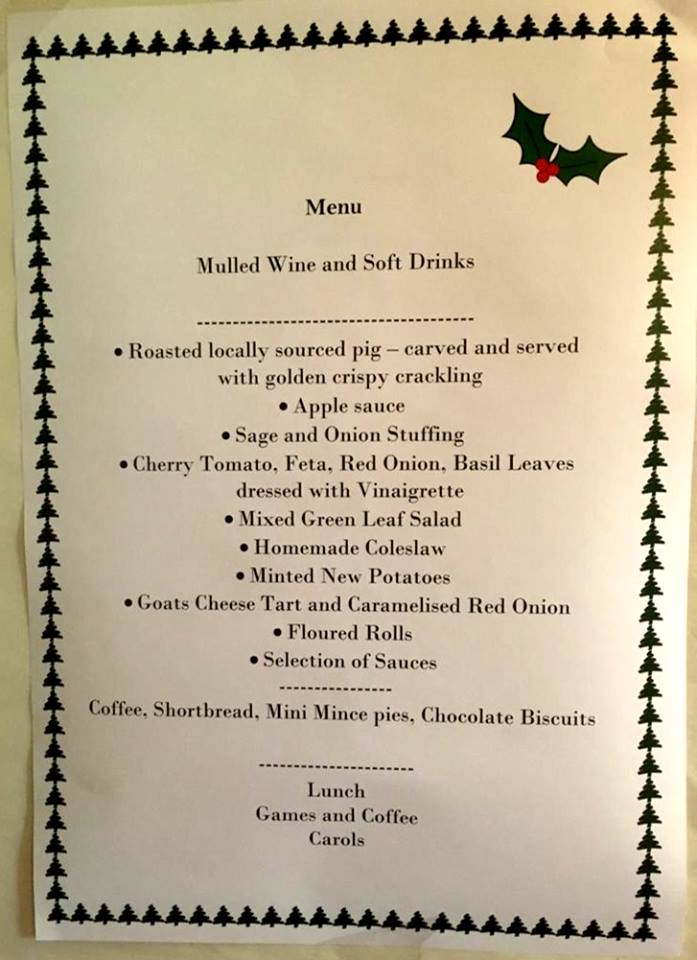 I have done work at Landmark trust properties before and they are always a treat. These properties are wonderful historic buildings that are not up to National Trust status but still worthy of restoring and attention. The foundation was started some 50 years ago by Sir John and Lady Smith who were philanthropists with a mission. Hog Roast Iver knew that this would be something slightly special. I must admit I hadn't looked into the whereabouts but soon discovered that this was familiar territory just across from Maidenhead. It was once again past White Waltham airfield and not far from Hare Hatch.
As with all Christmas work with a lunch serve the set up was in the dark. Fortunately Kerry (the client) and the estate manager were on hand to ensure I had the right access and location for set up. The building was beautifully restored with age old materials used to ensure it was all in keeping. It was like going back in time with all the colours rather dull. The set up was outside for cooking and oak refectory tables were set up inside for the salads and other bits and pieces that were being supplied by the Trust. As always Hog Roast Iver checked the timings menu and numbers. It was all made so easy. Kerry had complete faith, I guess since most of the work and planning had already been done. It was all made easier with the use of a kitchen if needed and everything within a few steps.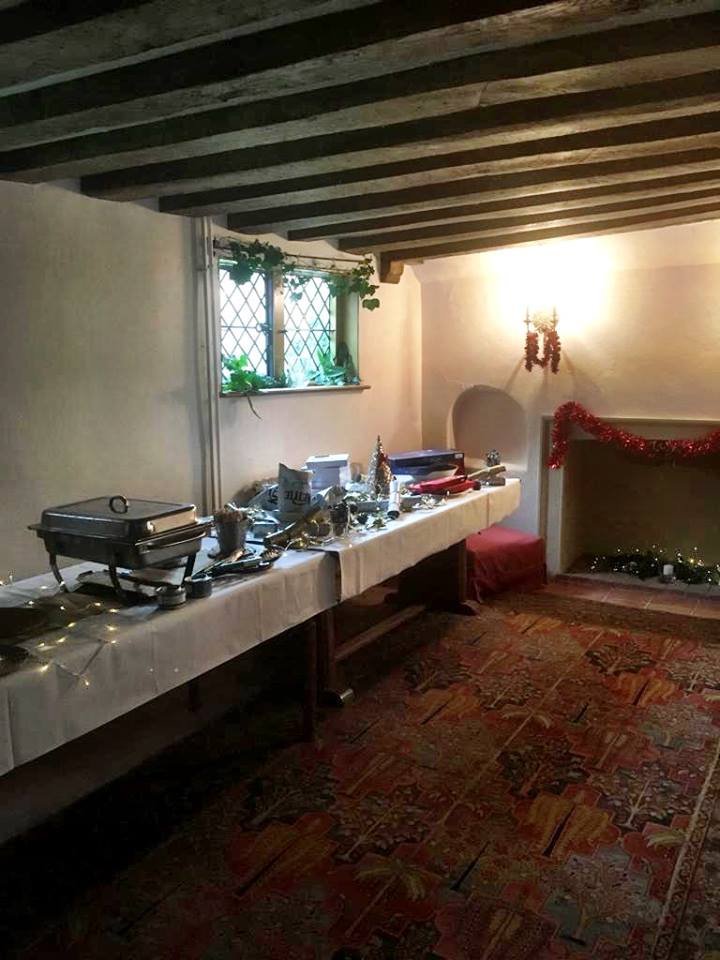 It was soon time to carve and do the final finishing touches with the salads and accompaniments. What more could Hog Roast Iver want before Christmas with all the staff in their best Xmas outfit.
They soon came back for seconds and tucking into the warm mince pies and copious amounts of mulled wine. This was perhaps a little of Dutch courage for the carol singing later. All was much enjoyed and there was even talk of doing it again next year. Amazing I hadn't even left!