We might not remember what we learned in maths class, how to convert measurements without the help of google or the elements of the periodic table. But for every one thing our brains erase, there's plenty more that we do remember about our time at school. Friendship circles, which teachers were nice (and which were too strict), skiving class just to meet pals at the water fountain, and, above all else, we all remember our final day.
We can all agree that leaving school is an important rite of passage, which can be a bittersweet experience for many students. For some, it might be the last time they see friends before moving away for Uni. For others, it's time to enjoy a break from education. But for all, it's the start of the next chapter of their lives, which is why it's so important to mark the occasion properly.
Back in the day, signing shirts, ties and every visible bit of skin with marker pens and playing pranks on teachers was how kids celebrated the end of their school years. These days, however, it's increasingly common for kids to follow up with a classy party – or prom – after the fact. And with school having only recently ended for the summer holidays, Hog Roast Cranfield has just completed several bookings of this type.
On the Friday after schools closed, Hog Roast Cranfield catered at an elegant renaissance masquerade-themed prom, which saw former students of a local high school don their finest ball gowns and tuxedos and embellished masks for an evening of dancing and merriment.
Our catering manager, Catrina, was in charge of making sure the meal was served on time at this event, and through a combination of her incredible leadership skills and history as a hog roasting master, she delivered an outstanding menu that all of the guests were in awe of.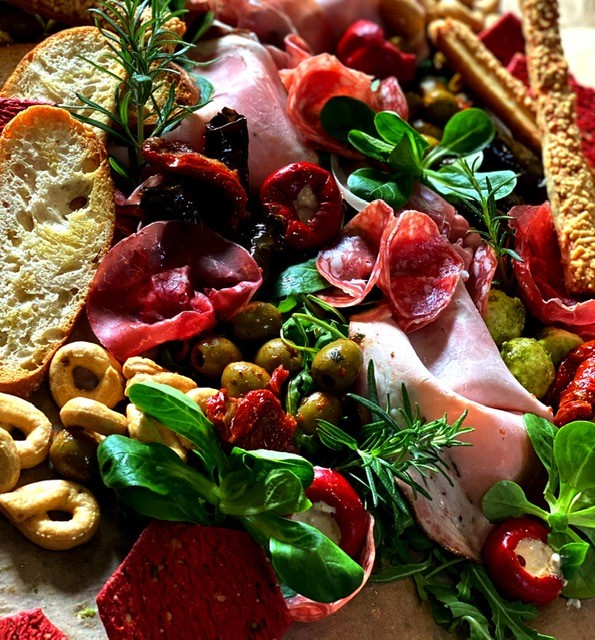 Catering to every set of taste buds, Hog Roast Cranfield served our signature hog roast with all the trimmings, a tasty meat-free dish, Italian-inspired charcuterie boards and lots of side options, followed by irresistible profiteroles and a rich chocolate torte, which the guests were delighted with. Everyone had a wonderful night, including our team of caterers, who were thrilled to be involved in such a sentimental event.