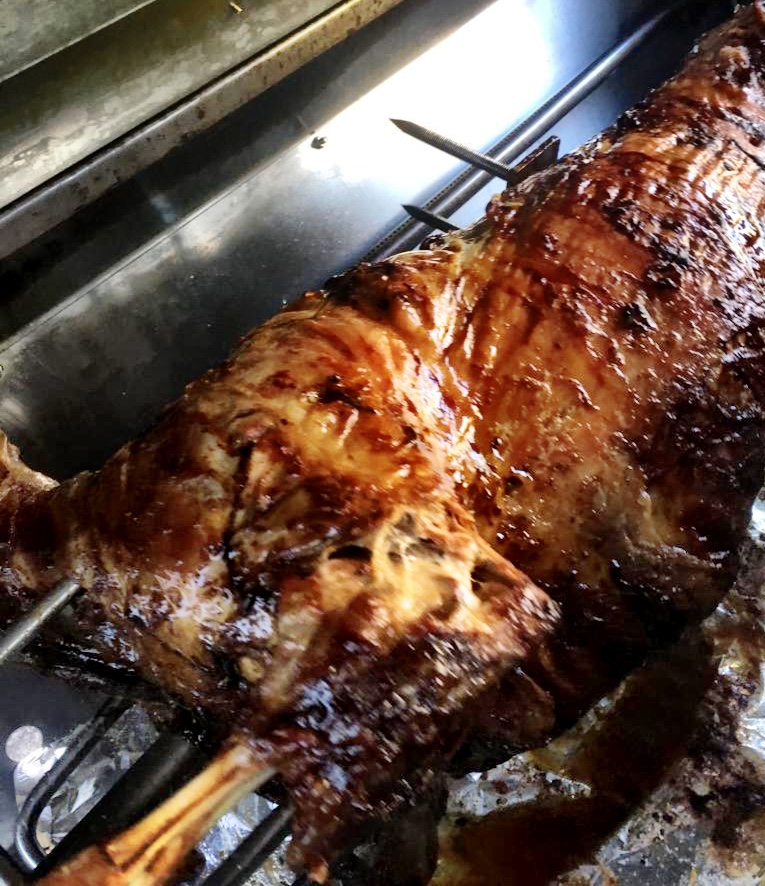 Well Hog Roast Barnet are all finished with Christmas and parties are over. In the world of hog roasting it is always a surprise if we get January bookings. However people still have birthdays and anniversaries. This party was one that I have done for a few years and so all pretty familiar. The event was on a Sunday and so the traffic was negligible or at least easy going at 9 in the morning. Plenty of time to pick up a paper and even a sandwich for lunch.
The arrival was spot on time with the electric gates politely letting me in. I'm sure there was somebody up and watching. As a sort of surprise the lady of the house appeared. This was Harry's mother in law (step!) whom I have met several times. There was a quick check as to the area to set up and an offer of tea or coffee – how lovely.
Fortunately Hog Roast Barnet had plenty of time and all was good to fire up at 11. Harry, who lives nearby was texting to make sure all was ok. He even wanted pictures to put on the family Facebook. I of course obliged. The menu was simple, spit roasted lamb with rustic artisan breads. The family were happy to do salads and wonderful Greek niceties such as dolmades, kleftico, and taramasalata and the traditional mezze.
Soon young Harry arrived and it was decided that it was too chilly for guests to venture out. It was decided to serve the lamb inside with breads chunkily cut and put down the middle of the table. Then there was a wonderful surprise of Andy. He was a retired Greek butcher who had proved great entertainment at the last event. He was obviously a good family friend. There was a warm embrace plenty of chat and cheeky jokes. At this stage the lamb was well on the way and I made sure that it was perfectly cooked. Thankfully Hog Roast Barnet had put the lamb on early because there were countless photos of the lamb.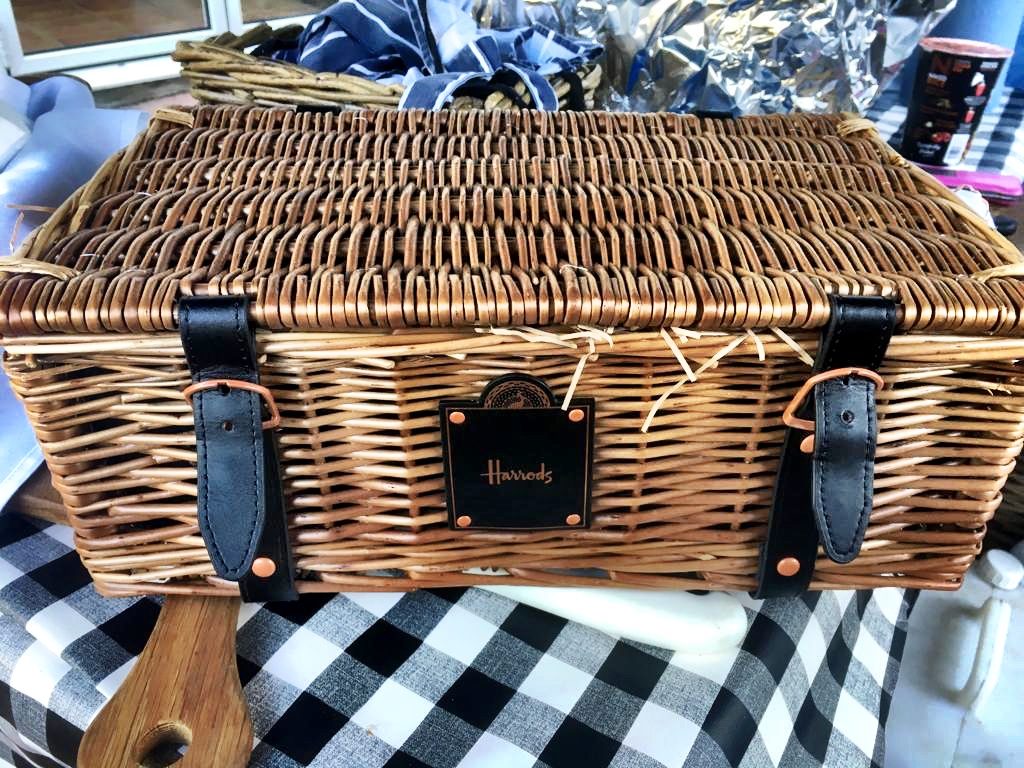 No sooner than the lamb was raised then Andy was ready to taste along with Harry. There were full instructions of how to carve the crispy bits off. Furthermore there were plenty to taste the suitability for the guests (all family).  It wasn't long before I had a helper (and sampler). Soon all was carved and on platters on the table. It was true banquet and silence ruled as the feast was devoured.
Finally there was a very thoughtful gesture from Harry of a hamper from Harrods. Wow, quite some tip. Also confirmation of the next party on 3rd. February.