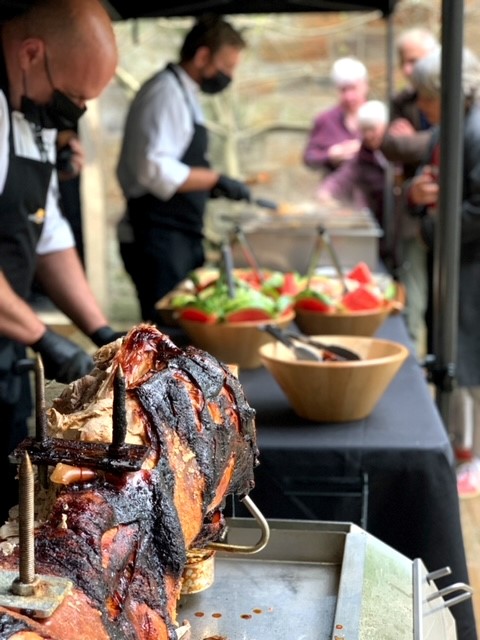 The Whaddon Chase fox hunt traditionally meets annually in Winslow's Market Square to begin its proceedings, but why bother chasing after your food when you could merely sit back and enjoy the celebrations of a fine event instead, and let the fine team here at Hog Roast Winslow cook you up a perfect roast feast. These pigs aren't running off anywhere, let us tell you!
Hog Roast Winslow is an event caterer specialising in slow-roasted pork offerings and as such we put an onus on sourcing the highest quality meats so that every cut is the best it can be. Our services are a unique asset any event, bringing in quality and spectacle to the dining experience while also providing a bit of entertainment too in the performance of our traditional spit roast.
The proper means of hog roasting that we use are better in every way, though sadly have been largely lost to time since it takes far more effort and space, typically. That isn't quite so any longer, however, since our encased mobile hog roasting units make it better and easier than ever before, while still preserving a touch of that magic spectacle of old! Your meal sits atop our roaster, turning slowly throughout the day on a hot bed of flames to an almighty level of taste and texture. It is the perfect event dish in one package!
Expert Service And Food For Winslow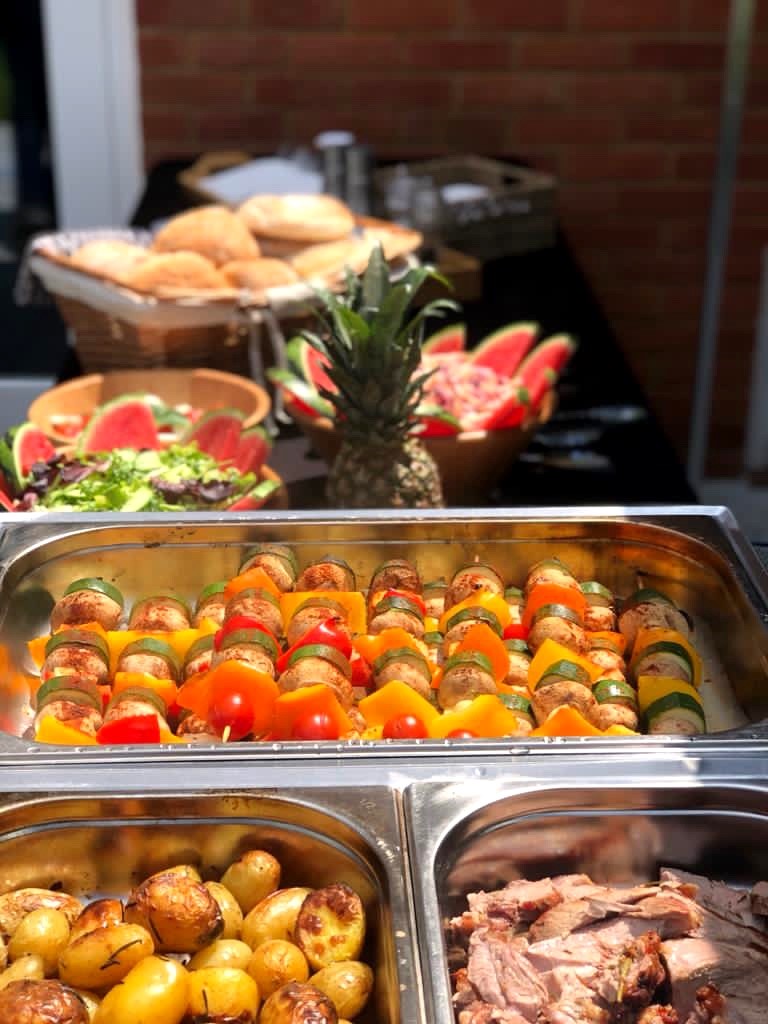 Our team here at Hog Roast Winslow are devoted to bringing out the very best in every one of our jobs; they will ensure that your guests are well catered for with a friendly attitude, and their expert knowledge on food and service will ensure that you are given the very best in catered dining. And of course while we'd always recommend you try our hog roast; we'll understand if you want something a bit different. Our many menu and service packages cater to all type of events, so whether it is a formal wedding occasion, an important corporate event, or a more casual private party Hog Roast Winslow has the goods for you!
Give Hog Roast Winslow a call today for all your catering needs in Winslow!