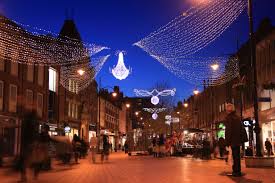 Hog roast Reading is a large vibrant town situated at the meeting place of the rivers Thames and Kennet. Communications are excellent along the M4 and using the rail network meaning that part of the population commutes each day. Reading itself is also an industrial centre with many large companies having their headquarters there- for example Sage, Virgin Media, Oracle, Microsoft, and Xerox. The town is not without historical buildings one of which is Basildon Park a Palladian mansion built in 1763. The building has been restored by Lord and Lady Iliffe and now belongs to the National Trust. The gardens are currently the subject of restoration. Also well known by hog roast Reading is Stratfield Saye House the former home of the Duke of Wellington. Well worth a visit to see the 18 ton funeral carriage made from cannons captured at Waterloo. Further a field is the National Trust owned Cliveden which is now a hotel, and Mapledurham House. The latter is situated on the banks of the Thames and is perhaps best known for its role in the film "The eagle has landed." Reading also has two museums "The museum of English Rural Life" and "The museum of Reading."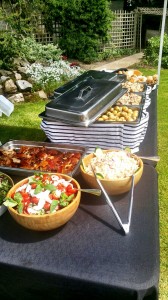 The town has a large student population as it is the home of the University of Reading. The university is heavily oversubscribed with approximately 8 applicants for every undergraduate place. A choice of full and part time degree courses are on offer covering arts, humanities, sciences and social sciences. The university is one of the few to offer courses in cybernetics, agriculture, horticulture, meteorology and others. As the best known and most reliable hog roasting company in the business Spitting Pig has long been providing succulent pig roasts to the people of Reading and its surrounding area. Many a student has celebrated their graduation with a hog roast Reading spit roasted pig, served with apple sauce, stuffing, floured baps and crispy crackling.
We recently catered at a company fun day where Interserve staff had volunteered to rebuild a social interaction area for disabled young people at Camp Mohawk The menu was for 90-100 guests and consisted of whole roasted Chickens, freshly made Lamb Koftas with yoghurt, mint and cucumber,
Cherry tomato, feta, red onion and fresh basil leaves, dressed with light vinaigrette, Rigatoni pasta with pesto and marinated Mediterranean vegetables and last but not least homemade coleslaw, freshly made new potatoes rolled in minted butter. The event was a great success for us and for Interserve whose selfless act will have no doubt inspired many of the children there.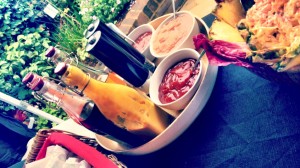 We have been delighted to entertain Reading Football Club fans with a party to remember with a spit roasted lamb and pig accompanied by salads and herbed new potatoes. Over the years we have watched the fortunes of this Championship side from promotion in 2006 and relegation in 2008 and have been privileged to serve its fans with numerous tasty hog roasts. London Irish, part of the Aviva Premiership also hail from Reading and we can remember a very raucous fancy dress stag party for one of their fans. One of the main events associated with hog roast Reading is of course the Reading Festival held on the August Bank holiday weekend. This huge festival started off in 1961 as a Jazz event, but from the late sixties hosted such acts as The Yardbirds, Eric Clapton, Deep Purple, T. Rex, Black Sabbath up to the current day when in 2010 the headlining acts were Guns N Roses, The Libertines, The Klaxons and others. August Bank holiday in Reading is always a busy time for hog roast Reading serving up our very special brand of succulent hog roasts to music lovers and bank holiday celebrants alike.