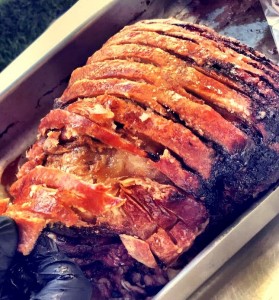 Hog Roast Cheltenham cater for many different events and we were very pleased to be asked by Tejal to cater again for Topcon Technology Ltd in Stroud at another of their corporate events; this type of event is one of our favourites alongside weddings and private functions and we can cater for any client in any situation with a wide range of menus to suit any tastes. Hog Roast Cheltenham has catered for many corporate and charity events and many clients have been so impressed with our quality of food and service that we have received repeat business from them and with very positive feedback; it is essential for any catering company to ensure that the high quality is sustained and consistent as there are many good catering organisations out there, we like to think that what makes Hog Roast Cheltenham stand out and be great, is the consistently excellent food and service that we provide.
Hog Roast Cheltenham regularly delivers corporate event hospitality alongside catering for private parties and wedding events and we are renowned for very high-quality food and services with a difference! For corporate events, it is crucial to have a range of menus as clients' requirements and expectations are often quite different ranging from formal dining to grass-roots paper plate events and from less than 100 participants to over 500. For this client, we catered for 95 guests and with a tailored menu that included three meats; BBQ Pork Butt, Texan Beef Brisket and Creole Pulled Lamb. The client also wanted four sides and we included Crunchy coleslaw, Seasonal green salad, Corn cobettes and Whole baked potatoes.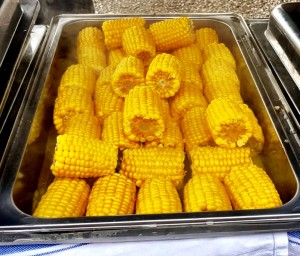 Event planning is a fundamental part of our seamless service and we arrived at the venue in good time and liaised with the organisers to discuss the arrangements and began to set up. It was a lunch time service and once set up, immediate interest was apparent in what we had to offer with many of the guests fascinated by the sight of the hog roasting away and the fabulous, aromatic flavours that were emanating from our roast and from the wide selection of food that we would be serving. We look forward to hopefully catering at the next event for Topcon Technology Ltd!