Weddings come in many shapes and sizes and each event will require a different kind of catering. Because of this, it is important to find a wedding caterer that can customise every menu to suit your needs, ensuring that you get a package that is perfect for you! At Hog Roast Amersham, that is exactly what we do. We have over 5 different menus to choose from and so many different dishes included- so there is bound to be something that is just right for you! Here is just one example that you could enjoy for your big day…
Earlier this year, Hog Roast Amersham was contacted by Sarah to arrange catering for her autumn wedding. The wedding reception took place in a marquee that featured beautifully themed décor, including candles, soft lighting, and fresh flowers and plants. This created a cosy atmosphere and was ideal for a cold September day! For the catering, Sarah was in need of two separate menus: a formal lunch followed by a casual evening buffet. Hog Roast Amersham have the perfect menu for this and was happy to help!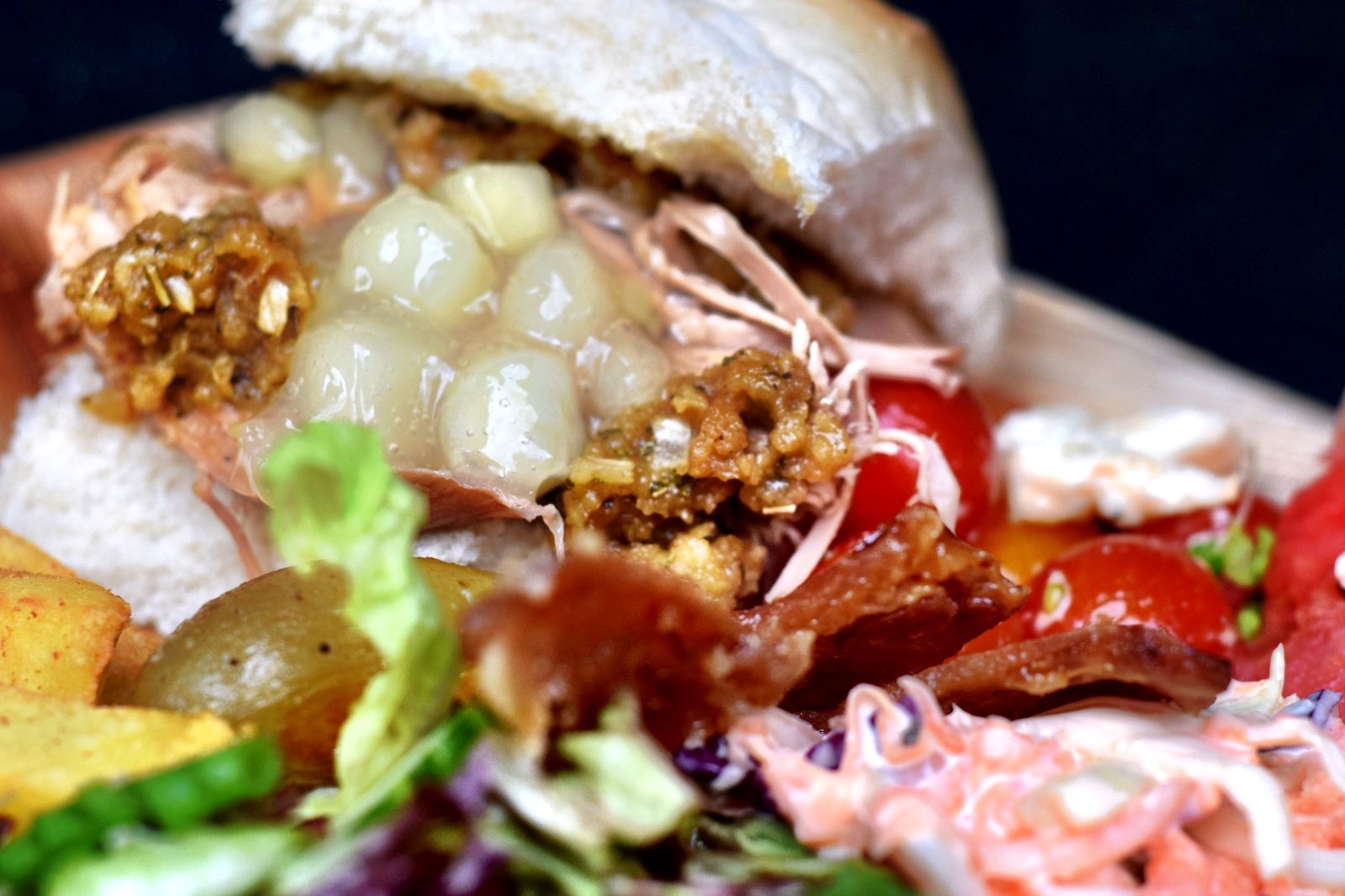 For the lunch, we began by serving a delicious starter of soup and fresh bread rolls. This was a classic way to begin the catering and a delicious start to the meal. The main course was a Hog Roast Amersham classic: consisting of a slow-roasted hog served with some delicious side dishes, including sage and onion stuffing, homemade chips, and seasonal vegetables. The main meal ended with profiteroles and sticky toffee pudding, along with the wedding cake that had been provided by the couple.
After the guests had enjoyed an afternoon of celebrations, it was time for Hog Roast Amersham to serve the evening meal. The meal was a delicious buffet consisting of sausage and bacon cobs, which was a great contrast to the formal lunch.
Do you have a wedding approaching in 2021 or 2022? If so, get in touch with Hog Roast Amersham today to book your date. With so many options on offer, there is bound to be something that is just right for you. We hope to hear from you soon!