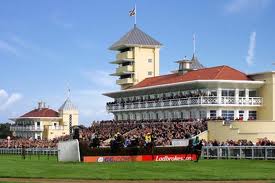 With archaeological find stemming back from the Iron Age, Towcester has been around a long time. The town owes much of its growth and expansion to a period in the Victorian era when a main street became a major coaching point and a main stop for those travelling by horse and cart. Thus, when I came to this town to provide catering at large event I was greeted with the sight of many old coaching inns and old stables. This is a town proud of its history and heritage and it's always a pleasure to cater in such a place.
As an assistant to one of our hog roasting chefs, I arrived at our venue for the hog roast Towcester in one of the quieter parts of the town while the sun was still shining. We were pointed to a pretty little corner of the garden where a patio was lit by the glow of patio heaters, and pulled our machine over. Because the morning was quite crisp and chilly, we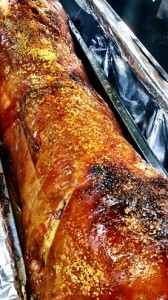 put on the hog immediately to ensure it would be hot and ready for guests by the time they were ready for lunch. With the hog roasting chef busy glazing and preparing the hog, I set up a few tables nearby to prepare the requested buffet from fresh. We can prepare all food prior to the event, but since the hog would take at least six hours to cook, I had more than enough time to make little sandwiches, salads, a range of dips and prepare pre-cooked pork pies, quiches and sausage rolls. I put out all vegetarian options on a separate table, with little cards describing exactly what each item was to avoid any confusion.
After this, I prepared the deserts; a huge trifle and mousses, and a fresh fruit salad. It looked fantastic with the roasting hog at the centrepiece, and certainly earned some interested looks as guests started to arrive and mingle. The theatrical sight of a whole pig roasting on a spit is always popular with guests, who often ask questions about the cooking process which we are always happy to answer. Our main challenge seems to be with convincing children that yes, this is a real pig.
As is not uncommon with British weather, though the morning started out quite sunny as we were cooking and making food from fresh, clouds soon started to roll over the horizon. Our hog roast needed perhaps another hour to cook, but our hosts pointed out that it was clearly going to rain shortly and was panicking about moving a marquee over the machine and our buffet tables. Quickly, we moved the food underneath a marquee along with the tables, and set it all up as lovely as before as rain started spitting down whilst our hog roast chef readied to move the machine itself. Given that the machine is wheeled under its sturdy casing and there are handles on either side, the hog roasting chef and I were able to simply pull the hog under a canopy just before the heavens opened. This relative ease of movement has proven its worth time and time again and this was no different. Despite the rain (which cleared up shortly after) we were able to continue without a hitch.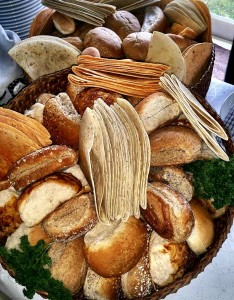 With guests seated mingling or seated at the tables and chairs I had set up under the marquee, I declared the buffet open and set up paper plates along with real plates and knives and forks for anyone wanting to sit down. The buffet tables and the whole roasting hog looked fantastic, and I was not surprised when all the guests quickly homed in on the starters, sides and delicious carved pork which our chef portioned onto eager guests plates. We can really provide great catering for hog roast hire Towcester.
With around 200 guests and lots of delicious food, I was pleased to see people coming back for seconds and even thirds. The flow of the party really flared up; nothing brings morale like great food! As I started clearing empty plates and packing away all our equipment and rubbish, I knew this hog roast Towcester was a great success. Our chef carved off all the left over pork and left it out with apple sauces along with the other leftovers for anyone needing something to nibble on later.
Towcester was also the location for AP McCoy to make history recently; riding his 4000 winner on Mountain Tunes at the Towcester racecourse in
November 2013.
If you are looking for hog roast hire Towcester, we are your first stop. We are proud to be the leading hog roast caterer in the country and you can be assured of quality and efficiency with us. Contact us now, and let's make your event, big or small, a great success!