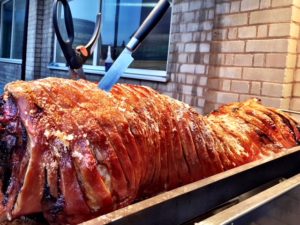 With the world-famous designer outlet Bicester Village Shopping Centre in its possession, the beautiful village of Bicester is certainly no stranger to style. That is why we here at Hog Roast Bicester are delighted to be delivering our specialist catering services to all of your fine events around the village, as our service itself is one of immense style, novelty, and unique brilliance. Never again will you be stumping for the same old catered blandness; Hog Roast Bicester are here to liven up the occasion and deliver exceptional services to truly be savoured.
Our business specialises in bringing spectacle and fine taste to all our events with our uniquely made hog roasts; with an unrivalled blend of modern and traditional roasting methods we bring an extra touch of brilliance to weddings, corporate functions, birthdays, festivals, and more. For your event we cater a host of fine meat and roast dishes cooked to a timely perfection, as our expert staff put in all of their expertise and loving care into the best ever roast – perhaps we're biased, but our customers certainly seem to agree with us!
For your event our team work tirelessly to cook your meal fresh on the day until it is perfectly ready with our renowned slow cooked flavour. Our unique brilliance comes to fruition through our very own mobile spit roaster. With the spit roaster we aim to achieve an exceptional texturing across our whole roast with an underlying layer of the most juicy and flavourful meat inside, all while preserving the traditional and brilliant spectacle of proper hog roasting.
Better Bites Brought To Bicester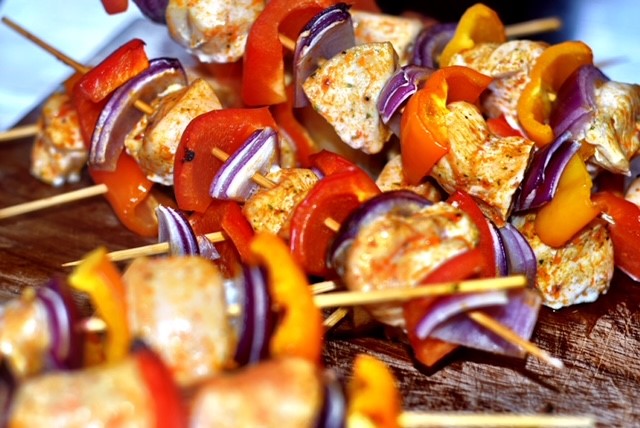 Our promise at Hog Roast Bicester is to always bring the best in dining direct to your event. For your events we cater an extensive range of quality foods with plenty of variety to fit every taste. You need only take a look at one our many menu packages to see all manner of meaty mains, vegan and veggie sides, creamy desserts and more! Bring the service and foods you want for your event today with Hog Roast Bicester. We'll bring you a free quote that comes in easily under budget with just a call now.
So don't wait around – Hog Roast Bicester is accepting bookings for the year now!