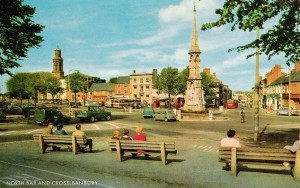 Hog roast Banbury is in the Cherwell valley surrounded by rolling hills and a largely local rural area. The Cotswolds are to the west of the town with plenty of places to walk and enjoy lunch in one of the local pubs. One of the most famous of these is the "Castle Inn" set on the top of Edge Hill where the first battle of the English Civil war took place in 1642. There is plenty of historical memorabilia relating to the period decorating the pub. Hog roast Banbury have performed in the pretty villages all around Banbury and all are readily accessible to Banbury. In addition there are stunning historic seats at Waddesdon Manor and Broughton Castle ready for exploring. Hog roasting in the village with its designer outlets from Prada to Gucci is also a must for visitors to Banbury. Hog roast Banbury has a main claim to fame the famous nursery rhyme "Ride a cock horse to Banbury Cross." The Cross is still in existence in the middle of the town having been built to commemorate the wedding of the Princess Royal to Prince Frederick of Prussia in 1859. In medieval times the town's wealth came from the wool trade and further prosperity came when the canal was opened in 1778 bringing cheap coal, and new communication links.
Swalcliffe Lea Cottage was the scene of a wedding we catered at recently in Banbury, for a lovely couple called Erica and Ed. Their wedding party included 120 gue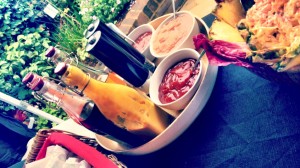 sts and as they arrived they were greeted by the site of the Spitting Pig staff serving drinks and Canapés. Consisting of chocolate brownies, Victoria sponge, and macaroons. A Rainbow of colours! Mini Quiches were also being served as well as fresh pastry cases with a variety of fillings including Salmon and a vegetarian option. The couple opted for an afternoon tea which consisted of spit roasted spring Lamb seasoned with rosemary served with mint and a mustard & dill Sauce. Spit roasted chickens were also on the menu with chipolata sausages and stuffing was served with crusty bread rolls and a selection of sauces. Erica and Ed provided the wedding cake which was served from a buffet as well as some succulent pork pies for their guests to gorge on! Well those who had room left!
Banbury today is a large sprawling town with excellent links many of its inhabitants commute to these cities either using the excellent railway network or the M40. The building of the M40 resulted in an increase in both the population and the number of businesses in the town. One of the largest is Kraft and there is often a beguiling aroma of coffee floating over the town and sometimes reaching some miles away. Apart from its industry and nursery rhyme hog roast Banbury is also well known for its Banbury cake – a fruit and pastry treat not unlike an Eccles cake but oval in shape. There is also a wide assortment of bars, pubs and restaurants to spend leisure time. The variety of food is truly cosmopolitan from Thai to Indian to gastro pub and Italian. There are venues for hire for private parties and many a happy resident has held an event with a hog roast to celebrate. After a day out in Banbury perhaps indulging in a spot of retail therapy in the Castle Quay shopping ce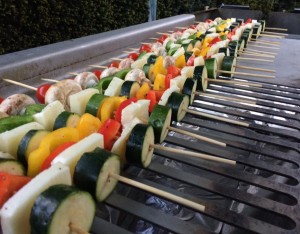 ntre bring family and friends home for a get together. A hog roast is such an easy event to hold, all the work is done for you. All you need to do is supply the guests and drinks and we supply a succulent pig or lamb or even spit roasted chicken. We also offer a fully catered barbecue in your own garden with a selection of tasty meats and vegetarian options. Add on some delicious salads and a potato option and your party will be the talking point for weeks. Many local clubs and businesses have used our services as a hog roast Banbury is always a popular event.