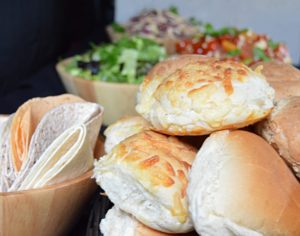 If you would love to make the most of the views of the Chiltern Hills by hosting your special occasion in one of Amersham's many lovely outdoor settings but you are worried this would come at the cost of compromising on the quality of the food, think again. Here at Hog Roast Amersham, we are experts in catering in any outdoor or indoor location in the local area, whilst always delivering food and service of an incredibly high standard.
We are considered to be the best hog roast suppliers in the Amersham area and our diners simply can't enough of our ethically reared pork, which is always roasted slowly and patiently over the course of several hours until it is falling off the bone and oozing with natural flavour.
Our growing popularity as the caterers for choice for such a wide range of events in Amersham isn't just thanks to our superior slow roasted pork either. We also offer an incredibly versatile range of different menus that are ideal for all tastes, diets and occasions.
Great Food For All Occasions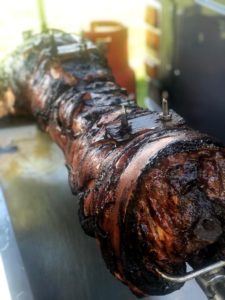 Hog Roast Amersham's food is perfect for formal and informal events alike, whether we are catering for a small private party or several hundred people. All of our menus feature a choice of different meats, all served with our own take on their traditional trimmings, as well as a whole host of vegetarian and vegan dishes. We pride ourselves on our ability to cater for diverse dietary needs and our alternative dishes always get a great reception from our vegetarian and vegan diners.
No matter where you are hosting your event or how many people we are catering for, we will make every part of your menu at your venue on the day using the best locally-sourced produce available. We take the quality of our ingredients very seriously and you will never find any inferior produce on your plate if you choose us to cater for your event.
If you want a catering company who can provide fabulous freshly made food in any setting and menus that have something for everyone, the Hog Roast Amersham team should be your number one choice for any event in the area.