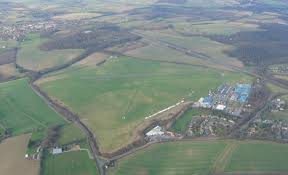 The town of High Wycombe is a long established settlement which owes much of its growth to the industrial revolution, and was the venue for one of our recent catering events. The High Wycombe high street has been the host to a historical market since the medieval times! The most popular days for the hog roast. The sight of a whole roasting hog cooking on a spit is an incredibly grand one, and it sure to set mouths watering at any event, so it's no wonder that it was the banquet feature of choice for many a king and nobleman. The time-tested method of constantly turning meat over flames for hours to cook through perfectly could be applied to all sorts of animals, with huge crowds being fed with some of the biggest boars.
With our hog roasting machines, you don't need to worry about turning a hog for hours by yourself! Our specially designed machines are capable of turning even the real behemoths of the hog world thanks to its strong motor, and the lack of open flames but hygienic heating plates means no burnt fingers. Our machines ensure perfect hog roast every time,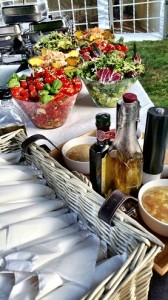 and you can hire one from as little as 195 pounds plus VAT. We will drop it off for you with a bottle of gas, and take it away for you once you are finished too. Perfect for a hog roast hire High Wycombe event!
On The 15th of May last year, hog roast High Wycombe Catered for an event at Wycombe Air Park for 200 guests. It was an early start for us that morning with us arriving at the venue at 5am to set up for the day ahead. The site of the sun rising and the hog on the machine in the foreground was a sight to see. By 11am the pig was ready to serve in soft floured buns with a selection of three salads. By the reactions of the crowd we would have got through 3 or 4 pigs. The guests were flying through the pork!
Regardless of your event, we can cater for it. If you are looking for hog roast hire High Wycombe, we are more than happy to help you out with renting a machine. If you are thinking of buying a machine, we recommend trying one out for a few days and are certain you won't be disappointed. We are always happy to bring the machine to your location with a full tank of gas, and take it away for you when you are done. No hassle, no fuss.
Even though all the guests was clearly full and happy, there was some pork from the hog left over and our chef began to carve all of it off so our waiting staff could set it up on some tables in the corner of the huge room along with soft bread rolls and sauces. We had been asked to provide some snacks and canapés for peckish guests later on, and set these out alongside it. Even while we were packing our machine into the van, I saw a few guests wander towards it and pop croutons and mini quiches on their plates. Another hog roast High Wycombe event a success! Contact us today if you want your event to really sparkle too!