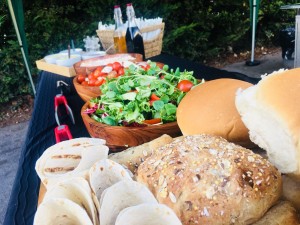 The town of Beaconsfield manages to maintain a charming blend of the traditional and the modern, with its taverns that date back to the time of Charles I and its new town area that offers a range of more contemporary amenities. If you would like to find a catering company that also offers the very best of the old and the new, the Hog Roast Beaconsfield team definitely fit the bill.
We use an ancient cooking technique that has stood the test of time because it is simply the best way of cooking meat if you want to retain its natural flavour and achieve maximum succulence. This is why we have adopted and perfected the age old method of slow roasting meat, but the reason our food is so popular for such a wide range of events in the local area is because we have merged this traditional technique with incredibly modern menus that appeal to the diverse tastes of contemporary diners.
Traditional Catering, Modern Menus
We are known as the best hog roast company in the Beaconsfield area thanks to our ability to produce the most tender and tasty pork time and time again, whether we are cooking for a small party or a large public festival.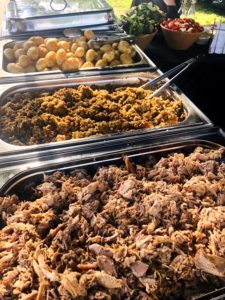 Our superior ethically reared pork is always a massive hit at every event we cater for, but it is far from all that the Hog Roast Beaconsfield team offer. We want our food to appeal to everyone, even if some of your guests are not fans of pork or have different dietary needs. With this in mind, we strive to make our menus as crowd pleasing as possible by offering a selection of different meats, as well as meat, dairy and gluten-free options in all of our buffet and more formal 3 course meal options.
It doesn't matter to us which menu you opt for or how many people we are feeding – we will always make everything from scratch at your venue on the day of your event using only the best local produce.
If you want a catering company that effortlessly merges traditional techniques and modern menus, as well as providing freshly made food that caters for all tastes and diets, the Hog Roast Beaconsfield are the perfect catering choice for your event.